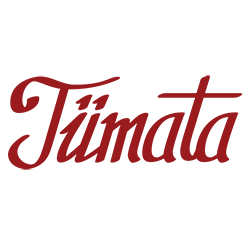 TÜMATA or "Group for the Research and Promotion of Turkish Music" was founded in 1976 by Asst. Prof. Dr. Rahmi Oruç Güvenç to research and promote the birth and development of Turkish music, its repertory and its instrumental richness.
The repertoire, performance styles and types, dances, costumes and decorations, social, cultural and pedagogical sources of Turkish music are said to have a history of more than 6000 years. At the heart of TUMATA is to rediscover and apply material useful in music therapy. This healing art was rediscovered for use in combination with modern medicine and is part of the general activities of TUMATA.
The TUMATA ensemble is determined to preserve and make known Turkish music, with high fidelity to detail, wherever Turks live and beyond. We share the belief that Turkish music shows a remarkable continuity and integrity in historical and geographical aspects. TUMATA has collected over two hundred musical instruments. A museum has been founded to make this treasure more widely known, not least for the benefit of future generations.
Turkish music comprises rich values. We gather music, organise concerts, audio and video recordings, publish notation and archive as well. Our ensemble has over thirty members and offers concerts for enthusiasts, artistic communities or the scientific (ethnomusicology) sector. Symposia, seminars and festivals complement TUMATA's rich activities.
The efforts and ideals of TUMATA find public acclaim in Turkey and abroad in radio and TV programs, in the press and the word wide web.